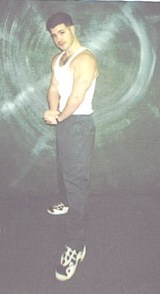 Joshua was my attendant when I lived in NY. Currently, he is serving a 40 year to life sentnence in a maximum security prison located in Upstate New York. It was an election year for thr prosecutor, the evidence failed to supprt the allegations, the judge misdirected the jury, and on and on as is common in US courts. Joshua's appeal is underway. He;s doing it pro se (on his own). Any one know a defense attorney for Josh?
If you would like to write to him, you can e-mail me at
cojoe420@yahoo.com
. I will forward your corresopondence to him. Prisoners in New York State are not allowed to solicit pen pals.